WatchControl
Use WatchControl to control your Mac's audio playback directly from your Apple Watch (Play/Pause, Mute/Unmute etc.).
It uses bluetooth to talk directly to to the Mac. No network. No accounts. No logging in.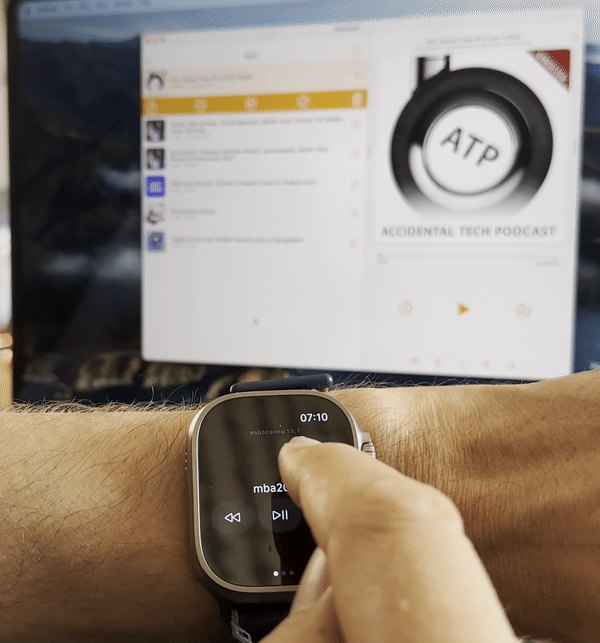 Step 1 Install the Apple Watch app via your iPhone from the App Store.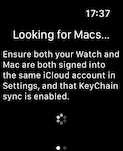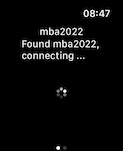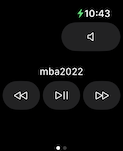 Step 2 Install a tiny Mac menu-bar companion app on your Mac from the App Store

There is no step 3.
Both devices must be signed into the same iCloud account with KeyChain sharing enabled (used to initially securely share bluetooth connection info from the Mac app to the Watch app).
There is a three day free trial followed by a one time US$0.99 in-app purchase to unlock it forever.
Send me bug reports or suggestions to damian@atadore.com